MY PHILOSOPHY
After more than 40 years of discoveries and tastings on the field - in France or abroad -
As it would be the case when blending grape varieties to make a good wine, I'm putting together for you an advice, expressed in a friendly and straight forward manner, the benefit of a professionnal approach that is aimed to last throughout successive experiences, as a partnership and the care of your full satisfaction, grounded on the fact that we'll have defined at early stage a tailor-made answer to you requests.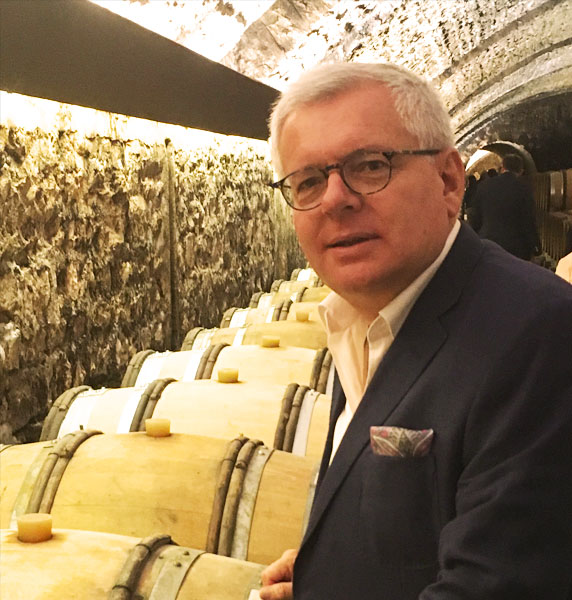 My experience
I had never stopped enriching my personal experience in wines as:
- I've been guided very early by my father, an active connoisseur in Grands Crus wines and renowned Champagnes
- During my professional career, mainly abroard, I've favoured the discovery of the world's main vineyards (California, South Africa, Italy, Greece…)
In all instances, I'm focusing on the discovery of promissing winemakers.
And lastly, I happen to be co-owner of some rows of vineyards in a coveted area of France.

My credentials
Beyond the academic background that might have helped me in my career (Sciences Po & Master in Law)
I had the pleasure to be recently awarded with more focused diplomas:
- The diploma of Œnology & Wine Making (DUTO) University of Burgundy in Dijon
- The W.S.E.T Level 3 Wine & Spirit Education Trust - London

My Wine Brotherhood memberships
- Member of the « Commanderie de Bordeaux ». Chapter of Montreal Canada (1992-1995)
- Officer of the « Ordre des Coteaux de Champagne ». Member since 2012